Stephen Jones & Comme des Garcons - the first collaborative fragrance
futuristic & rococo
decorative & innovative
strong & beautiful
whimsical & strange
It all started with a chance encounter back in 1984. Stephen Jones met Rei Kawakubo in Anchorage, Alaska... and the accord which was immediately struck between the master milliner and the great Japanese iconoclast led to the innovative catwalk collaborations which continue to this day. Currently, in addition to his Model Millinery and Miss Jones lines (plus his work with innumerable other fashion stars), Stephen creates hats for Rei's CDG Women's and Homme Plus runway shows, and Stephen Jones 1 - a range of unique millinery for Rei's London home, Dover Street Market. The enormity of their mutual respect was demonstrated in 2005, when Dover Street Market hosted Stephen's Quarter Century exhibition.
Now, Stephen and Rei announce an exciting new chapter in their creative relationship: the development of a fragrance directed by Stephen Jones and produced by Comme des Garcons. This represents the realisation of one of Stephen's longest held ambitions.
"I've always wanted to create a fragrance," says Stephen Jones. "But there is no-one with whom I would rather be sharing the challenges of this project. I've always loved Comme des Garcons fragrances - in fact, I think I may have been the very first person in England to buy one. And my respect for Rei knows no bounds. Her insistent and undiminished determination to make us all us all look at things in a new way identifies her as the most important designer of our times. Her single-mindedness and strength of character are a constant source of inspiration to me."
Above: Stephen Jones and Comme des Garcons.
"Stephen is a true original who not only has a vision but knows how to realise it. His perfume will be as creative as his hats"
REI KAWAKUBO
"No doubt the perfume business will not be the same again once Mr. Jones enters it with his wondrous concoction. I am proud to have had the chance to help produce his first fragrance"
ADRIAN JOFFE
"Millinery, I think, is closer to fragrance than fashion. A hat, like a perfume, is an evocation of something nebulous, ephemeral, and other-wordly."
STEPHEN JONES
Above: Original concept.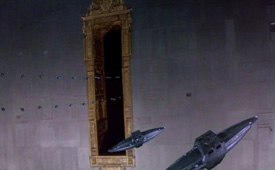 Above: Concept details.
Above: Sketches.
Above: The bottle and packaging.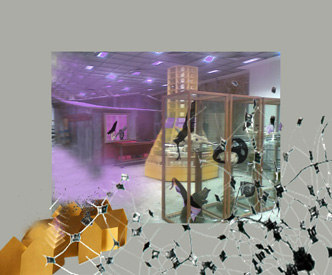 Above: The launch at Dover Street Market; a Stephen Jones hat for Comme des Garcons.